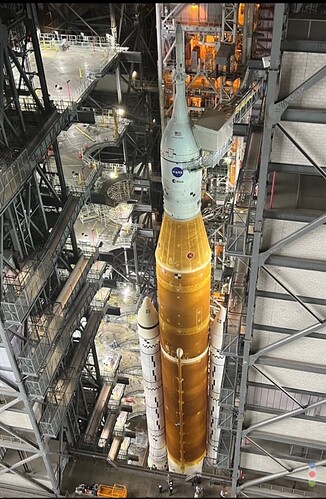 This exercise we will write from a picture. The idea is to use our sensory language and draw inspiration from the image. The image is of the SLS rocket in the Vehicle Assembly Building being processed for the Artemis I mission.
There are no syllable counts. Maybe try keeping a rhyme scheme of:
X
A
X
A
X
B
X
B
The "X"s do not need to rhyme.